Welcome to Wood & Laycock
---
the home of bespoke joinery services, and a team with the ability to enhance your home or business property through the creation of beautiful furniture, staircases, doors & windows, and timber mouldings. We can also offer repair services, working to restore and rejuvenate the joinery that you already have in your property. We can provide our excellent services locally in the dewsbury area, as well as nationally including London.
---

We understand
That there are a lot of different needs that may drive you towards a joinery service, so we ensure that every client receives an individual and unique service. You may be looking for aesthetic improvements to your home, a practical product that helps you to solve a problem that you're having, or a way to update the look of your commercial property. All of these projects – and many more – can be handled by the Wood & Laycock team: a group of experienced professionals with an excellent local reputation that we've worked hard to gain by providing a top-quality service at a very competitive price.

family run
Wood & Laycock are a family run joiners with a small, knowledgeable team – and this allows us to give a great deal of care and attention to each and every client. So, if you would like some handcrafted furniture, a stunning new door for your office, a staircase for your home… or just about any other joinery service that you can think of. Please get in touch with us on 01924 461559, or drop an email to woodandlaycock@ntlbusiness.com; we'd love to know how we can help you out.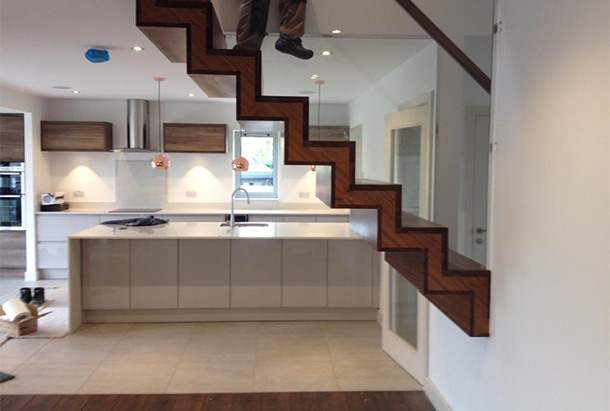 "As with previous work that you have done for us, the standard was once again superb, and the fitting carried out with the minimum of fuss and disruption. We couldn't be more pleased with end result "

"thank you for an excellent and superbly professional job. it is perfect in every aspect and beautifully spray painted — it looks absolutely right your attention to detail is excellent all of the mouldings are exactly as the originals "

"the beautiful windows have just been finished are thankyou looking brilliant. thank you so much really good job and lovely people"